Estão abertas as candidaturas para eleição do representante português ao próximo European Blues Challenge.
O regulamento e formulário para candidatura poderão ser consultados no link: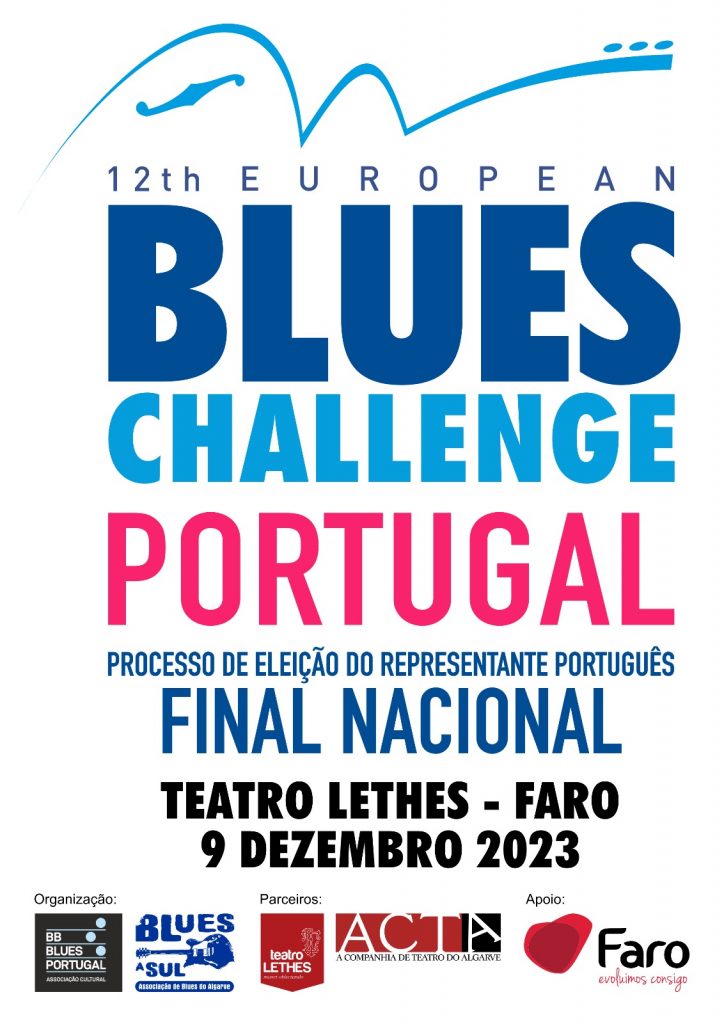 A Associação BB Blues Portugal é responsável pelo processo de seleção do representante nacional ao European Blues Challenge desde o ano de 2015.
Ao longo dos últimos anos, já representaram Portugal bandas como: Budda Power Blues, Messias & The Hot Tones, Vitor Bacalhau, Delta Blues Riders, Peter Storm & The Blues Society e The Smokestackers.
Este ano o processo de eleição contempla, uma vez mais, uma final ao vivo com as quatro bandas finalistas, selecionadas pelo Júri.
Será assim, a segunda edição do Portugal Blues Challenge. que realizar-se-á a 9 de Dezembro, em parceria com a Blues a Sul - Associação de Blues do Algarve, no Teatro Lethes, em Faro.
O vencedor representará Portugal na próxima edição do European Blues Challenge que se realizará em Braga, Portugal, de 4 a 6 de Abril de 2024.