Está finalizado o processo apresentação de candidaturas o 2º Portugal Blues Challenge, que irá eleger ao representante português no próximo European Blues Challenge.
Após verificação das mesmas, foram validadas 10 candidaturas, o que constitui um recorde de participação, superando as 9 participações do ano passado.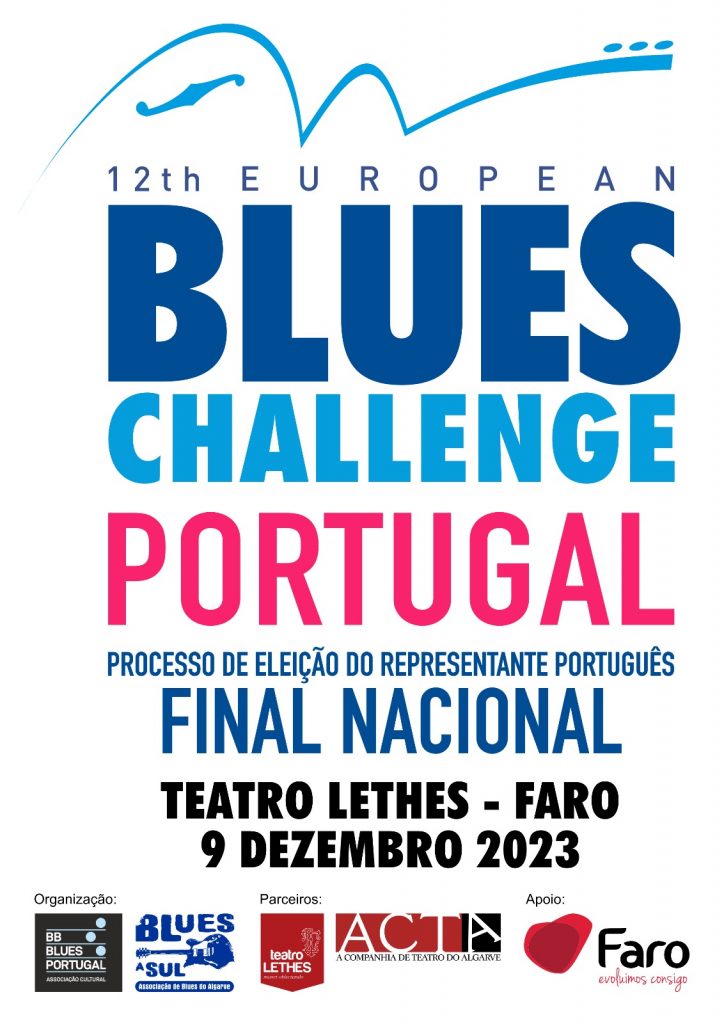 Assim, estão a concurso as seguintes bandas:
Candidatura #1 - Mr Lindh and Melro Mau
Candidatura #2 - 24 Robbers Swing Band
Candidatura #3 - John Wolf
Candidatura #4 - The Blues Hackers
Candidatura #5 - Kiko & The Blues Refugees
Candidatura #6 - Mabelle Blues Band
Candidatura #7 - Big Johnny & The Citizen Blues
Candidatura #8 - The Jetlaggers Blues Band
Candidatura #9 - Gringo's Washboard Band
Candidatura #10 - Midnight Club Blues Band
Encontra-se a decorrer, até dia 25, a votação por parte do Júri da fase preliminar.
A 26 de Novembro, serão conhecidas e divulgadas aqui, as quatro bandas mais votadas que ficam apuradas para a final nacional no 2º Portugal Blues Challenge, no próximo dia 9 de Dezembro no Teatro Lethes em Faro, onde o vencedor será eleito para representar Portugal, em Abril próximo, no 12º European Blues Challenge que se realiza em Braga.