Richard Ray Farrell, esteve nomeado este ano de 2021 para os Blues Music Awards, para melhor álbum acústico com Three Pints Of Gin. Em acústico, com a sua guitarra e harmónica, Richard é emocionante.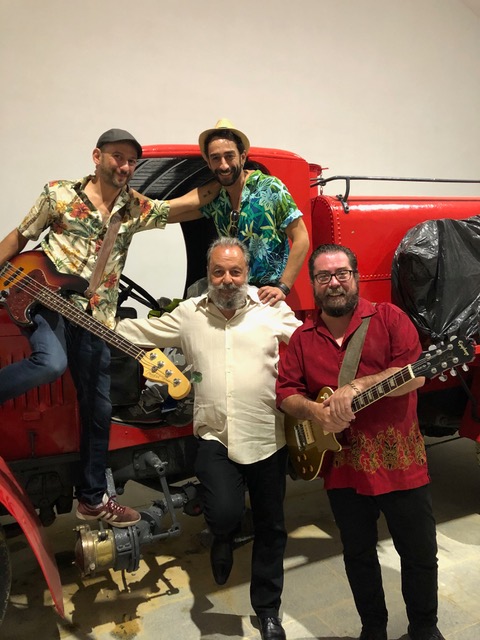 Apresenta-se no BB Blues Fest, no entanto, com a sua recente formação blues e rock 'n' roll. O quarteto é uma powerhouse plena de energia em palco que transforma mesmo os mais céticos em entusiastas do blues.
Richard tocou, gravou e integrou digressões com muitos nomes maiores do blues nos últimos 45 anos (Jerry Portnoy, RL burnside, Lousiana Red, Big jack Johnson, entre outros). Junta-se neste projeto com o fabuloso Troy Nahumko na guitarra. Troy graduou-se nos blues ao lado de nomes como Jimmy Rogers, Willy "Big Eyes" Smith, Luther "Guitar Junior" Johnson, Pinetop Perkins, James Cotton and Paul Oscher. O seu dinamismo e criatividade é o par perfeito para a voz, guitarra e harmónica de Richard. A secção rítmica é uma das mais badaladas e respeitadas do momento os irmãos Sérgio e Pablo Barez de Madrid.
Atuam na noite de 24 de Setembro e todos juntos são uma promessa segura de um grande espetáculo de blues.
Bilhetes disponíveis em Ticketline no link: Bilhetes BBBF Ticketline
Passe de dois dias (24 e 25 de setembro) – 30 euros
Passe diário para dia 24 ou dia 25 – 20 euros
O BB Blues Fest resulta de uma parceria entre a Associação BB Blues Portugal, a Câmara Municipal da Moita e a União de Freguesias da Baixa da Banheira e Vale da Amoreira e tem trazido à vila da Baixa da Banheira os melhores nomes do blues nacional e internacional. 
Visando a segurança de todos, o BB Blues Fest irá seguir medidas rigorosas, cumprindo todas as normas da Direção Geral de Saúde e garantindo todas as condições para uma experiência segura.
Mais informações em www.bbbluesfest.com, www.cm-moita.pt, www.ufbbva.pt, www.bbbluesportugal.com, https://www.instagram.com/bbbluesportugal/, www.facebook.com/bbbluesfest e www.facebook.com/cmmoita