Já é conhecido o cartaz da edição de 2023 do Festival de Blues da Guarda, que se realizará nos próximos dias 10 a 13 de Agosto, bem no centro Histórico da Cidade, na Praça Luis de Camões.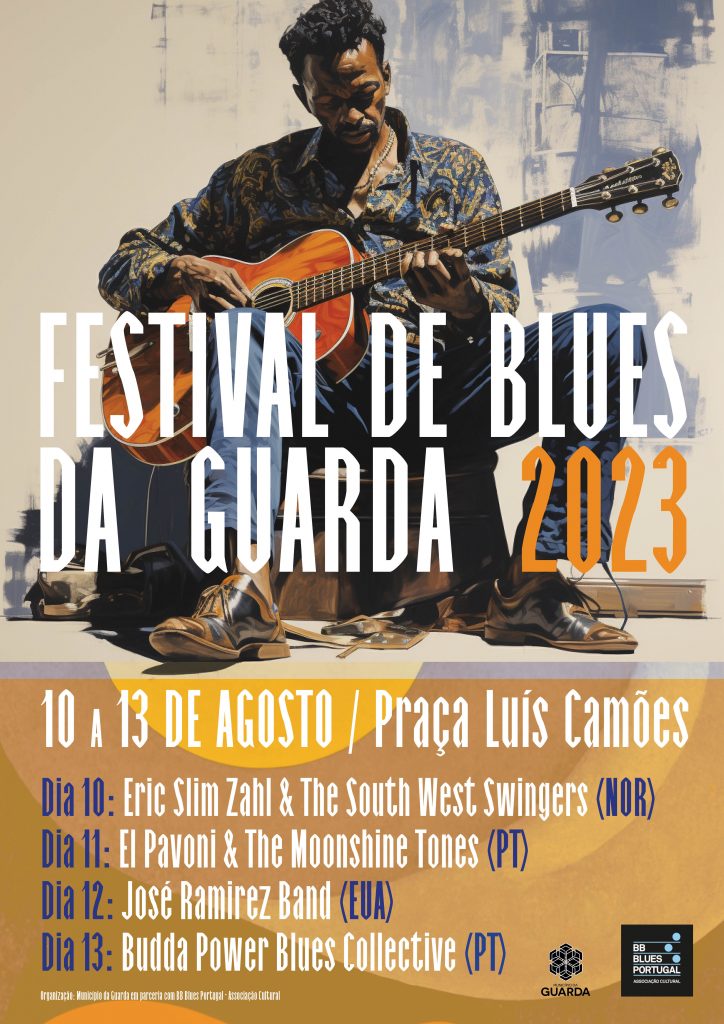 A abrir este cartaz internacional teremos Eric Slim Zahl & The Southwest Swingers da Noruega, vencedores do European Blues Challenge em 2016 e que concretizam aqui um regresso muito aguardado aos palcos nacionais.
Na segunda noite do festival teremos a sempre excitante banda nacional El Pavoni & The Moonshine Tones, numa noite que promete ser de festa.
No sábado dia 12, a Guarda recebe um dos mais promissores nomes da nova geração, Jose Ramirez, que vindo dos Estados Unidos, vem demonstrar por que tem vido a ser nomeado consistentemente para todos os prémios de emerging artists.
E para fechar em beleza, a mais mediática banda nacional de Blues, os Budda Power Blues apresentam o seu novo projecto "Budda Power Blues Collective", um formato em sexteto.
Esta edição do Festival de Blues da Guarda, organizado pela Câmara Municipal da Guarda, conta uma vez mais, com a curadoria e produção executiva da Associação BB Blues Portugal.