Estão abertas as candidaturas para eleição do representante português ao próximo European Blues Challenge.
O regulamento e formulário para candidatura poderão ser consultados no link:
https://bbbluesportugal.com/2023-chorzow-polonia/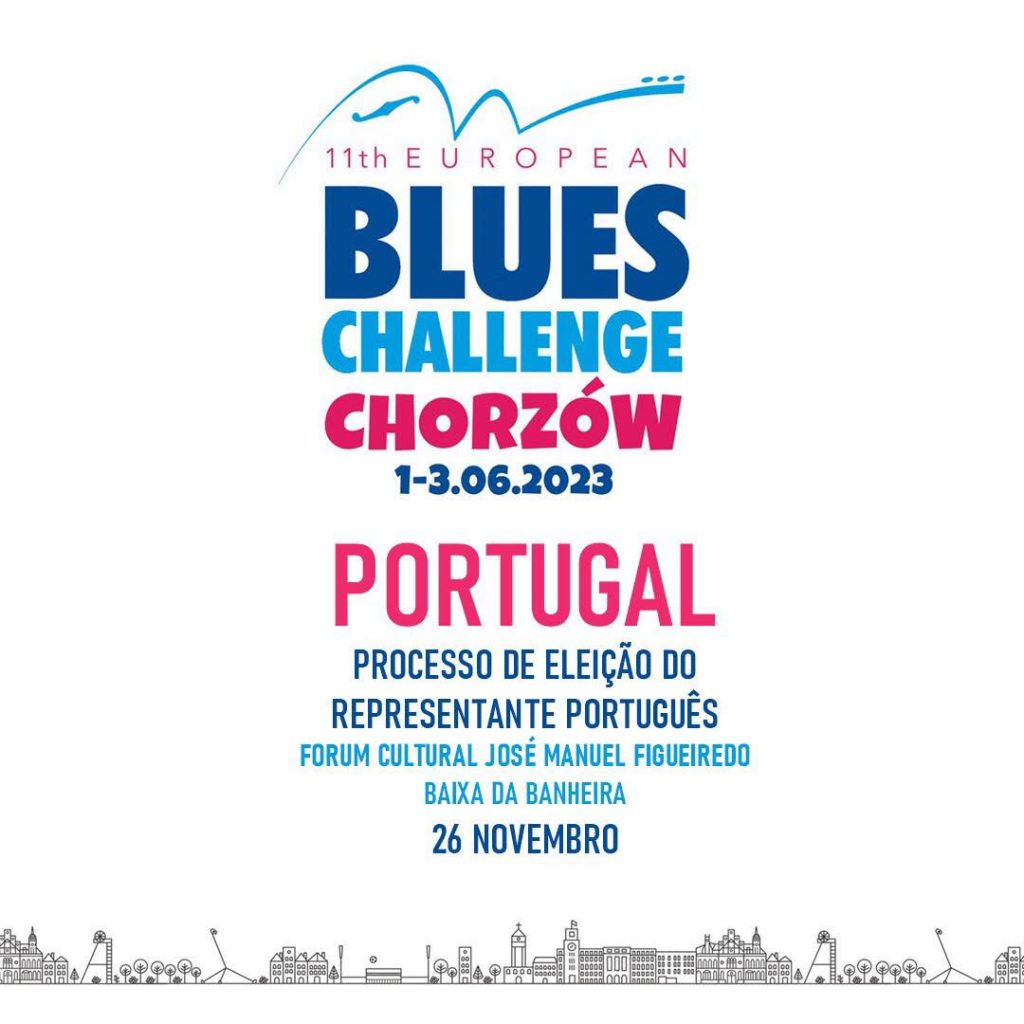 A Associação BB Blues Portugal é responsável pelo processo de seleção do representante nacional ao European Blues Challenge desde o ano de 2015.
Ao longo dos últimos anos, já representaram Portugal bandas como: Budda Power Blues, Messias & The Hot Tones, Vitor Bacalhau, Delta Blues Riders e Peter Storm & The Blues Society.
Este ano o processo de eleição evolui e, pela primeira vez, contempla uma final ao vivo com as quatro bandas finalistas, selecionadas pelo Júri.
Será assim, a primeira edição do Portugal Blues Challenge.
O vencedor representará Portugal na próxima edição do European Blues Challenge que se realizará em Chorzów, na Polónia, no início do mês de Junho de 2023.
Esta primeira edição realiza-se no Fórum Cultural José Manuel Figueiredo, local onde nasceu o BB Blues Fest.
A receita do evento reverterá integralmente para o apoio à deslocação do vencedor a Chorzów, ajudando desta forma a mitigar os custos inerentes à participação neste importante concurso.