A receita será doada à União Audiovisual, que apoia os profissionais técnicos e artistas. Será também efectuada uma recolha de alimentos solidária no local do concerto.
Os The Last Internationale são uma banda de rock de Nova Iorque fundada por Delila Paz (Vocalista) e Edgey Pires (Guitarrista). Rapidamente criaram uma reputação como poetas, com músicas focadas em preocupações sociais e com performances explosivas.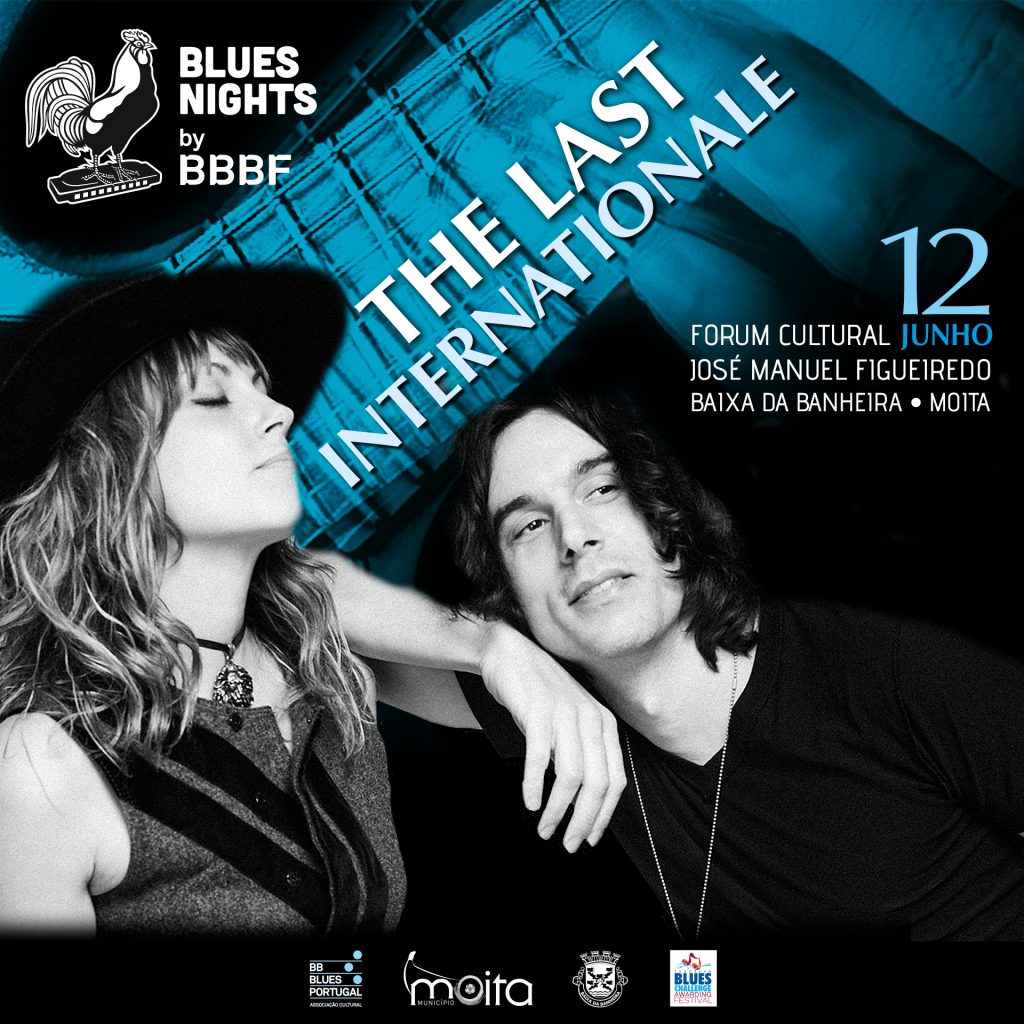 O álbum de estreia, We Will Reign, foi lançado pela Epic Records em 2014 e foi produzido pelo produtor de rock vencedor de um Grammy, Brendan O'Brien, e conta com o baterista Brad Wilk (Rage Against the Machine), que se juntou à banda também na digressão. 
O aguardado segundo álbum da banda, ​Soul On Fire​, foi lançado em fevereiro de 2019. Foi produzido nos Estúdios Sá de Bandeira em Portugal. Na bateria conta com ​Joey​ ​Castillo ​(​Queens of the Stone Age​). O primeiro single internacional do álbum, "​Hard Times​", alcançou o primeiro lugar nas paradas de blues do iTunes no Reino Unido e alcançou o top 20 em muitos países diferentes ao redor do mundo.
Apresentam-se na Blues Night by BBBF, em duo acústico, num formato intimista onde sobressai toda a sua faceta soul e bluesy.
Bilhetes à venda a partir de 01/06/2021 na bilheteira do fórum cultural José Manuel Figueiredo.