Terminado o período de votação, é com muito prazer que anunciamos que a banda The Ramblers foi eleita a representante portuguesa na próxima edição do European Blues Challenge que vai decorrer em Zaandam - Holanda, em Abril de 2020.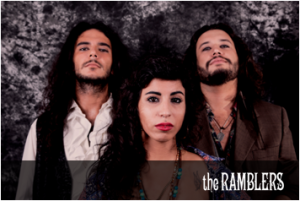 Parabéns também aos demais candidatos: Black Dog Blues Band, Silver Coast Blues, Dog's Bollocks, Nuno Andrade Blues Drive, Peter Storm & The Blues Society, Max Costa & The Big Fat Blues, Johnny Boy Electric Band, Midnight Club Blues Band e Vânia Dillac & The Soul Mates.
Todo o processo foi organizado e supervisionado pela Associação BB Blues Portugal.
O Blues Nacional está de Parabéns!