Está finalizado o processo de apresentação e validação das candidaturas nacionais ao European Blues Challenge 2019, que se realizará em Ponta Delgada, São Miguel, Açores.
É com muita satisfação que anunciamos que se apresentaram-se a concurso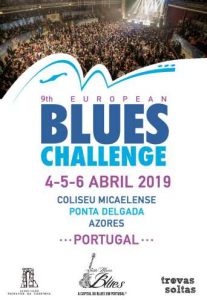 6 candidatos, prova de que o Blues Português está bem e recomenda-se:
# Candidato 1 – The Ramblers
# Candidato 2 – Black Dog Blues Band
# Candidato 3 – Delta Blues Riders
# Candidato 4 – Storm & The Sun
# Candidato 5 – Nuno Andrade Blues Drive
# Candidato 6 - John Weirdo's Blues Experience
As votações do Júri estão neste momento a decorrer e prolongam-se até ao próximo dia 27 de Outubro.
Relembramos que o anuncio oficial do vencedor, e representante português no EBC 2019, será efectuado no próximo dia 31 de Outubro O Candidato Vencedor será anunciado a 31 de Outubro no site da Associação BB Blues Portugal e página portuguesa no site da European Blues Union.
Todo o processo é organizado e supervisionado pela Associação BB Blues Portugal.