Terminou mais uma edição do European Blues Challenge, realizado este ano em Horsens, Dinamarca.
Para Portugal, o ponto alto foi a vitória da candidatura portuguesa à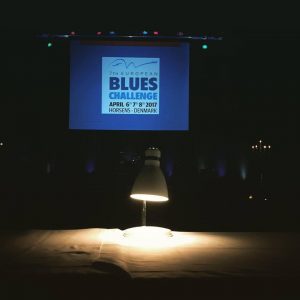 organização do EBC em 2019, que será realizado em Ponta Delgada, São Miguel, Açores. Será com certeza um contributo importante para o desenvolvimento do blues nacional. Parabéns à Associação Escravos da Cadeinha e à Trovas Soltas pela iniciativa.
Esta edição foi também marcada pela excelente actuação de Messias and The Hot Tones, num registo com a qualidade que nos habituou e que recolheu reações entusiastas de publico, promotores e júri. Foi uma excelente imagem deixada pelo blues português.
O resultado do concurso, sempre discutível, premiou a banda inglesa Kaz Hawkins Band.
A Associação BB Blues Portugal, para além do apoio expresso à candidatura açoreana e banda representante de Portugal, participou ainda como membro activo na Assembleia Geral da European Blues Union, e esteve presente no Blues Market com uma banca a representar o blues nacional.
A próxima edição do EBC realizar-se-á em Março de 2018 em Hell, Noruega.
9 de Abril de 2017
Associação BB Blues Portugal